As of September 17, 2023, employers with 4+ employees were required to include a compensation range in all job advertisements as New York State's Pay Transparency Law became effective. This law applies to all external and internal advertisements for jobs, promotions, or transfer opportunities that "can or will be performed, at least in part, in the state of NY". 
For more details on compliance, check out: ESC's Compliance Blog Series – Part 2: https://myesc.com/pay-and-wage-transparency-checklist/. 
Complying with NYS Pay Transparency Law is straightforward compared to navigating the compensation conversations that are to come. While the intention of most pay transparency laws is to create pay equity, there are some unintended consequences. Employees and competitors alike will have access to compensation information they didn't previously. Employees may begin questioning why their pay does not seem competitive. They may also begin requesting increases because competitors are making a better offer.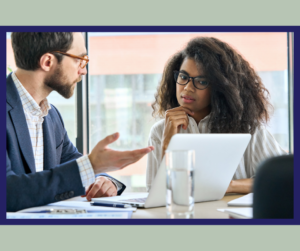 While discussing pay may have previously been considered taboo, the tide has turned. Leaders often fear "saying the wrong thing". Organizations that empower managers to have compensation conversations will have the most success in retaining employees. Here is a list of 5 topics that every leader should be trained on: 
How pay ranges are determined

 

How individual employees are placed in the pay range for their position

 

What employees can do to increase their pay

 

Why similar positions within the organization have different salary ranges

 

What is included in the total rewards package (employer contributions to insurance, 401k contributions, PTO, paid holidays, etc.)

 
In addition to training leaders to communicate on these topics, ensure your organization has established objective criteria in performance reviews and other activities that may influence employee compensation. Monitor and document hiring, promotion, and compensation decisions. Objective criteria and monitoring will prevent disparities, and periodic audits will ensure that new disparities do not emerge.
While the law only requires that employers include pay ranges in job advertisements, employers that are prepared to communicate the pay process and be transparent with current employees on compensation will be in the best position to overcome the unintended consequences of pay transparency laws.