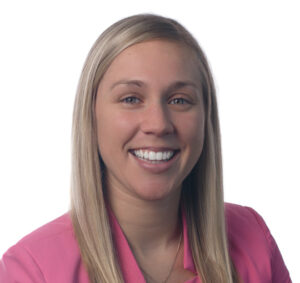 Buffalo, NY – July 2018  – Employer Services Corporation (ESC), a leading Professional Employer Organization (PEO) headquartered in Amherst, NY, recently announced the promotion of Jamie Parisi to Client Onboarding Manager.
Jamie's primary responsibility will be managing all new client conversions, ensuring a smooth and efficient transition of their human resources, employee benefits and payroll administration.
Jamie joined ESC in 2012 as a Benefits Consultant, providing service and support to ESC customers and their employees with a focus on employee benefits, including medical/dental/vision plans, 401(k) plans, and supplementary insurances. Most recently she served as ESC's Lead Onboarding Specialist successfully transitioning new clients to the ESC platform.  Prior to joining ESC, Jamie was the Personnel Manager at BJ's Wholesale Club, where she developed the strong HR and customer services skills ESC clients rely on today.