Tips for Managing Remote Employees
An ESC  Zoom seminar
Thursday, April 23,  2020 | 10 – 11 a.m. EST
Overview
Join our panel of experts for a detailed discussion of tips for managing remote employees:
Establishing guidelines
Daily check-in's and communication
Common challenges and solutions
Measuring productivity
Maintaining a team culture
Seminar Panelists: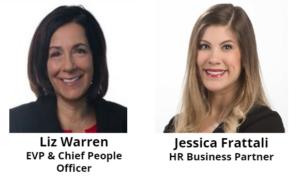 About Liz
About Liz
Liz has over 30 years of human resources experience and serves as executive vice president and chief people officer for ESC. She delivers HR services to ESC's customers, their employees, and ESC's internal staff. Liz facilitates monthly marketing presentations as well as numerous employee development seminars and has spoken nationally about strategic and tactical human resources. Liz's background includes 12 years of experience with Wegman's Food Market.
About Jessica
Jessica is an HR business partner with ESC. Prior to joining ESC, Jessica served as a market manager for Randstad Staffing where she supervised over 50 external staff members. Her experience includes recruiting, onboarding, coaching, performance management, staff investigations, workers compensation investigations, and unemployment claim management. Jessica is trained in Crucial Conversations (Vital Smarts), Situational Leadership and DISC profiling.
Registration Closed.