Welcome to Employer Services Corporation!
Thank you for taking the time to learn more about Employer Services Corporation (ESC). ESC is an Outsourced HR Firm, Professional Employer Organization (PEO) and Business Services firm headquartered in Buffalo, NY.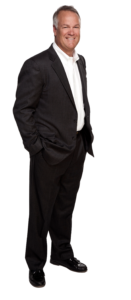 We founded ESC in 1995 to meet the increasing Human Resources and Employment Administration needs of the growing small & medium-sized business market in Western New York and throughout the country. By providing employers with specialists in all areas of HR, compliance, employee benefits, and payroll, they can experience all of the benefits and efficiencies of a Fortune 500 HR department at a fraction of the cost.
ESC has experienced purely organic growth throughout our history. Each client of ESC's started with a conversation – an opportunity for our team to learn about the client's business, their goals, and their challenges – and from those conversations, we've developed custom solutions so that ESC can become a true partner in meeting those unique goals and overcoming those unique challenges.
Please explore our site to learn a bit more about who we are as a company and what our clients have to say about working with us. I then invite you to contact us to start the conversation, visit our office to meet our talented team, and discover the freedom of outsourcing HR.
Sincerely,
Gregory M. Bauer
President & Chief Executive Officer
ESC's History
Employer Services Corporation (ESC) was co-founded in 1995 by Greg and Joanne Bauer. At the time, Greg and Joanne were running a small business and realized that a service that provided full administrative support with high-level human resource services would be very valuable to small-medium sized business owners.
Since its inception, ESC has grown in many ways. The company completed its first year in business with two customers. Today, ESC is Western New York's largest locally owned Professional Employer Organization (PEO), providing services to hundreds of businesses regionally and throughout the country.
In 2017, ESC added Meliora Consulting Group, a subsidiary of ESC. Meliora Consulting provides customized process improvement solutions through a team of Six Sigma Master Black Belts. A natural fit into the ESC family, Meliora helps you leverage your best asset, your people.
Entrepreneurs and executives from all types of organizations, from private businesses to non-profits and companies from 2-500 employees, have come to rely on ESC to support several key aspects of their organizations, including labor law compliance, HR consulting, strategic HR planning & execution, benefits procurement and administration, employee training and development, payroll processing, employment tax preparation and filing, and so much more.
Over the years, both the PEO/HR Outsourcing industry and ESC have evolved significantly. From changing employment and labor laws to new HR technology and strategic HR tactics, ESC has been at the forefront of these changes to provide the very best and most up-to-date services to our customers. The one thing that will never change is the core values that ESC was built on – delivering exceptional customer service and value every day.
ESC is a long-standing member of the National Association of Professional Employer Organizations (NAPEO) and works with clients throughout the country.
Greg and the entire ESC team are dedicated to delivering world-class service to our customers and are poised and prepared to continue to grow and thrive for many years to come.
ESC Awards & Recognition:
Throughout ESC's history, we've been fortunate and proud to have been recognized for our accomplishments. Some of our achievements include:
Best Places to Work
Recognized by Buffalo Business First 13 times since 2005
INC Magazine Fastest Growing Companies in America
Recognized by INC Magazine 9 times since 2001
WNY's Top Private Companies
Recognized by Buffalo Business First 13 times since 1998
WNY Fast Track 50
Recognized by Buffalo Business First 9 times since 2003
WNY's Largest Employers
Recognized by Buffalo Business First 12 times since 2004
WNY's Healthiest Employers
Recognized by Buffalo Business First 2 times since 2015