Employee Appreciation Day is just over a week away on Friday, March 3! Every year on the first Friday of March, LinkedIn and social media feeds are dominated by posts about what employers have done to appreciate their employees and you don't want to miss the opportunity to show your appreciation!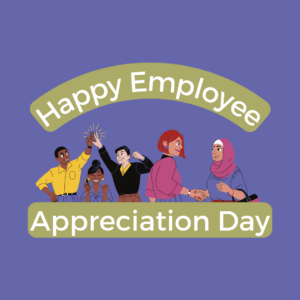 At ESC, we always talk about how your people are your most valuable resource. Taking opportunities to make your employees feel valued builds a positive culture, improves retention, and has positive impacts on your bottom line. But even more, it puts the human in the human resources! Your employees are first and foremost humans. Showing appreciation is vital to having a positive relationship – personally or professionally.
So, how will you appreciate your employees this year? Consider your budget and think about what would be most impactful to the individuals you work with.
If you weren't able to get an event or gift into the budget this year, you can still give the gift of time or words of affirmation. Try one of these low cost but high impact ideas:
A hand written and individualized note of appreciation to each of your direct reports
Some scheduled time to invest in their professional development by teaching them a new skill
Focused "social time" to eat lunch together and talk about shared interests
Sending everyone home a couple of hours early on Employee Appreciation Day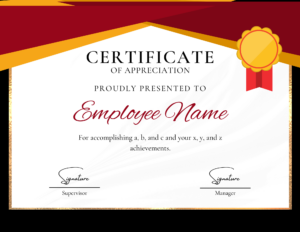 Do you have a little money in your budget for employee recognition? If so, try one of these ideas:
Buy everyone lunch
Invest in that fancy, new coffeemaker for the break room
Give everyone a gift card to a local business
Purchase some company swag for everyone like a hat or jacket
Provide professional development through an industry or position specific professional association membership or training opportunity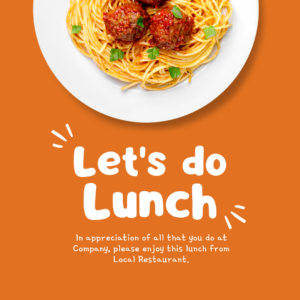 I'd be remiss if I didn't remind you that recognition shouldn't just happen once a year though. Tell people you appreciate them daily. Create regular opportunities for peers to appreciate each other. Be mindful of pay practices and employer sponsored benefits to ensure they are fair and meaningful. Overall, the three pillars of employee engagement are being recognized and appreciated for the work you do, feeling a sense of community in the workplace, and having a good relationship with your manager. With some planning, Employee Appreciation Day can build on all three. We can't wait to see what you do in our LinkedIn feed!