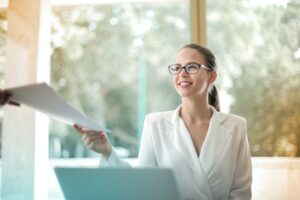 Keeping track of multiple employees on leave can become a challenging and disorganized task. Employers and managers have full schedules, and adding the additional task of leave management can become overwhelming. Creating a standardized process will help employers and managers efficiently track employee sick leave, PFL, and other applicable leaves.
Leave Management
When offering leave to employees, employers must ensure compliance with both state and federal regulations. At the federal level, the Family and Medical Leave Act (FMLA) grants eligible employees up to 12 weeks of unpaid leave for specific medical and family reasons, while also protecting their job positions. Employers should also be aware of state-specific leave laws, as many states have their own requirements. These state laws may provide additional leave entitlements, such as paid sick leave or parental leave, and may have different eligibility criteria and durations.
Each organization should develop and establish standardized leave policies for employees. Creating clear and comprehensive policies that encompass various types of leaves such as vacation, sick leave, parental leave, bereavement leave, etc. Always ensure your organization's compliance by regularly reviewing and updating policies and procedures.
Leave Management Checklist
Track leave balances: Establish a system to track and manage employees' leave balances to ensure accurate records of accrued and utilized leaves. This can be done manually or by using leave management software or HRIS (Human Resources Information System).
Standardize leave request process: Define a standardized process for employees to request leaves, including the required notice period, submission methods, and approval process. Clearly communicate these procedures to employees.
Documentation and record-keeping: Establish a consistent method for documenting leave requests, approvals, and denials. Maintain a central repository or database to store and organize leave-related records, ensuring compliance with data protection and privacy laws.
Manage overlapping leaves: Implement a mechanism to handle situations where multiple employees request leave during the same period. Develop strategies to ensure adequate coverage and maintain operational efficiency.
Leave Management in In New York State
Leave management can be a daunting task for managers. From implementing policies to tracking employee leaves, it is important to stay organized. There are a few leave management policies that are implemented in New York, compared to other states. Some of these policies include:
Paid Family Leave (PFL): This benefit offers employees the ability to take time when needed to take care of personal matters such as taking care of an immediate family member, bonding with a new child, or specified military family needs. Eligible employees can take up to 12 weeks of paid leave (at 67% of their weekly wage) in the span of a year. To learn more about New York Paid Family Leave, click here.
Short-Term Disability (DBL): This benefit allows eligible New York employees to receive up to 26 weeks of paid short-term disability benefits per year.
Overseeing leave management at your business can be an overwhelming task. With ESC, leave management becomes easy with our team on your side. Please contact us if we can help you with leave management at your business.
Stay tuned for the next post in our series focused on record keeping compliance coming next week!