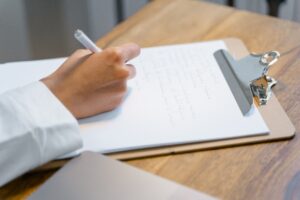 This blog is the final edition to our compliance series. In this piece, we have added some new additional considerations for employers to be aware of.
Additional Compliance Considerations
There are a few compliance updates that New York has recently announced. Listed below are new updates that each business should be aware of:
Additional Compliance Checklist
Amendment to Federal Pump Act in effect June 7, 2023
This amendment requires employers to distribute the policy to all current employees, new hires, and employees who return to work after maternity leave. The policy must also be distributed to all employees annually.  Employers are required to accommodate employees who request a room to pump breast milk within five days of the request.
NYS Wage Increase
New York's minimum wage will continue to increase through January 2026. These increases will be adjusted according to inflation. Due to this, businesses may convert salary exempt employees to an hourly non-exempt wage basis.
I-9 Requirement Flexibility ends July 31, 2023
During the Covid-19 pandemic, employers were given the allowance to approve I-9 documents remotely. This flexibility is coming to an end in July. Employers are now required to physically review employee I-9 documents by August 30, 2023.
FMLA Poster Has Been Updated
The U.S. Department of Labor has updated the FMLA poster. This poster is required to be displayed in a conspicuous area of the establishment.
No Fault Attendance Policy
Employers cannot count absences against an employee if they qualified for a legally protected leave

,

such as New York State Paid Sick Leave

.

This new policy is notable for companies who use a "points" attendance system.
Ensuring Your Workplace is Compliant 
Compliance is an ever changing– matter that requires diligence and special attention. Each topic we have covered in this series provides employers with a brief overview of various factors that should be kept in mind. At ESC, we want to give you peace of mind and provide guidance on how to remain compliant. Remember, while our blog has provided important considerations, it is always advisable to consult with human resources experts and legal counsel to ensure full compliance with applicable laws and regulations in New York State. Our HR team of experts can help you minimize your business's risk against compliance issues.
To discuss how ESC can help your business with state and federal compliance, please click here to talk to one of our professionals.