Handling Your Emotions in a Pandemic
Strategies for Managing Stress
An ESC  Zoom seminar
Thursday, May 7,  2020 | 10 – 11 a.m. EST
Overview
Please join ESC featuring Whitney Bower, HR Business Partner, for an interactive presentation focused on strategies to manage stress during a crisis.
Topics covered will include:
What stress during an outbreak can look like
How people respond differently to a crisis
Ways to manage stress
Mental health concerns
Five self-care practices
Resources available to assist you
Speaker: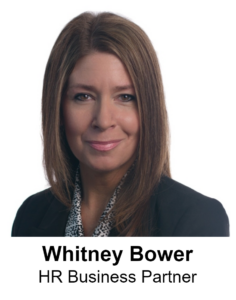 About Whitney
Whitney joined ESC in 2012 and currently serves as an HR team lead. Her background includes over 10 years of human resource experience in employee recruitment and retention, staff development, mediation, conflict resolution, employee relations, HR policy development and legal compliance relating to FMLA, ADA, EEO, NYPFL, and worker's compensation. She has a master's degree in industrial and organizational psychology and is currently pursuing a Ph.D. in this field.
Registration Closed.
If you would like to be notified of future events like this, sign up for our events emails here.