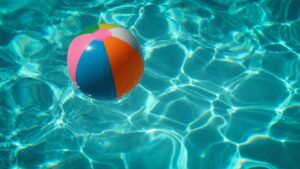 A newer trend for employers is to offer employees summer hours on Fridays. Usually, these new hours begin after Memorial Day and End before Labor Day. Summer is a time of barbeques, vacations, and spending time with friends and family. Employers have recognized that employees would enjoy some time back on Fridays and have implemented summer hours in the workplace.
In the past few years, more and more employers have been offering summer hours to their employees. There are a number of ways that employers are setting up this benefit. Some employers are closing their offices anywhere between 1-4pm and providing additional paid time off for the hours employees are missing. Some employers are requiring employees to make up the additional time by working extra hours earlier in the week. Employers who wish to offer the summer hours benefit should carefully consider their business needs and customer expectations when determining the policy that would be best for their workplace. When rolling out the benefit to the employees, clear expectations and guidelines should be set. If this is a new benefit, we recommend that employers reserve the right to make modifications to the policy as business needs dictate.
Offering employees the flexibility of adjusting their schedules during the summer season displays the employer's awareness of better work-life balance, but also improves the company's culture. With kids out of school and warm weather to enjoy long weekend trips, many employees enjoy this new benefit. Another positive impact of summer hours is that employee burnout can be eased. Taking advantage of the warmer weather and having the ability to spend more time outside, with friends and family can help them feel rejuvenated. This can lead them to higher productivity when they come back to work on Monday and boost morale.  Recognizing how employees enjoy a benefit like summer hours also creates a benefit that can attract and retain talent as well.
Check out this article from SHRM interviewing a CEO who provided employees with summer hours.
ESC is also now participating in summer hours. Our office closes at 3pm every Friday between Memorial Day and Labor Day. We recognize that our employees want to spend more time outside of the office during the summer to soak up the sun and spend time with their families. We are happy that we could provide this benefit to them and are thankful for their hard work each day!
If you're interested in boosting your employees' morale and would like to discuss ways you can attract and retain talent, please contact us.