Looking Forward:  2021 HR Compliance Updates
An ESC  Webinar Presented
Thursday, October 8, 2020 | 10 – 11 a.m. EST

Overview
As we are nearing the end of one of the most unpredictable years in recent memory, there are several new and updated HR-related regulations applicable to employers.
Join ESC's Compliance Officer Cindy Lawrence, along with EVP and Chief People Officer Liz Warren, for an interactive discussion of some of the key compliance requirements, the types of organizations they apply to, and best practices to implement them in the workplace.
Topics to be discussed include:
Overview of NYS Paid Sick Leave and related updates
Employer obligations under FFCRA
Updates to NYS Paid Family Leave deductions and benefit amounts
Updates to salary threshold requirements
Proposed Independent Contractor updates
Speakers: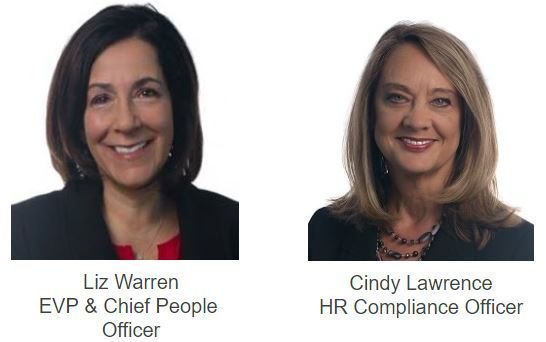 About Liz
Liz has over 30 years of human resources experience and serves as executive vice president and chief people officer for ESC. She delivers HR services to ESC's customers, their employees, and ESC's internal staff. Liz facilitates monthly HR presentations as well as numerous employee development seminars and has spoken nationally about strategic and tactical human resources. Liz's background includes 12 years of experience with Wegman's Food Market.
About Cindy
Cindy is an HR business partner and one of ESC's compliance officers. She assists ESC and their clients in staying current and compliant with state and federal regulations. Cindy is an approved Equal Employment Opportunity (EEO) Coordinator by the EEO Commission (EEOC), a Certified Predictive index Analyst (PI), a SHRM Senior Certified Professional (SHRM-SCP), and has been certified by the HRCI as a Senior Professional in Human Resources (SPHR).