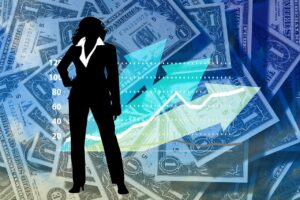 Job seekers view salary as one of the most appealing factors of a job posting. Recently, more and more states have adopted pay and wage transparency. This action has caused some frustration for employers who may not know how to navigate the process of implementing this in their job postings. This is the second segment of our compliance series, and this blog will provide information regarding pay and wage transparency.
Pay and Wage Transparency
Pay transparency is increasingly mandated by states and localities as a means to promote pay equity. To effectively address this, employers must take a proactive stance toward implementing pay transparency. Even if not legally obligated, employers can still benefit from disclosing pay ranges to both applicants and employees. This practice can aid in attracting and retaining top talent, cultivating trust among employees, and advancing diversity, equity, and inclusion (DEI) objectives.
Pay and Wage Transparency Checklist
Complete a Market Analysis
Review related benchmarking data for each position based on your company's industry and location
Conduct a Pay Equity Audit
It is recommended that an organization performs a pay equity audit in order to take proactive measures to identify any disparities that impact protected classes such as sex, sexual orientation, gender identity, race, ethnicity, and age.
Post a Realistic Salary Range
When posting a pay range, ensure it is not above the amount the company intends to pay the new hire, or too broad.
Training Managers to Have Difficult Conversations
Train your management team on how to discuss compensation with employees and applicants. Employees and applicants will want to know what determines their pay within the salary range provided in postings.
Wage Transparency in In New York State
New York State has enacted a statewide pay transparency law that will go into effect on September 17th, 2023. This new law will require employers with a minimum of four employees to list salary or wage ranges in job advertisements – internally and externally.
Ensuring that your future job postings are compliant with New York State's upcoming pay transparency law may seem difficult. When you work with ESC, it does not have to be. Please contact us if we can help with compliance questions surrounding your job postings and job descriptions.
Stay tuned for the next post in our series focused on employee onboarding and employee handbook compliance coming next week!